Khyber Pass Oak Park
1031 Lake St, Oak Park, IL 60301
Order now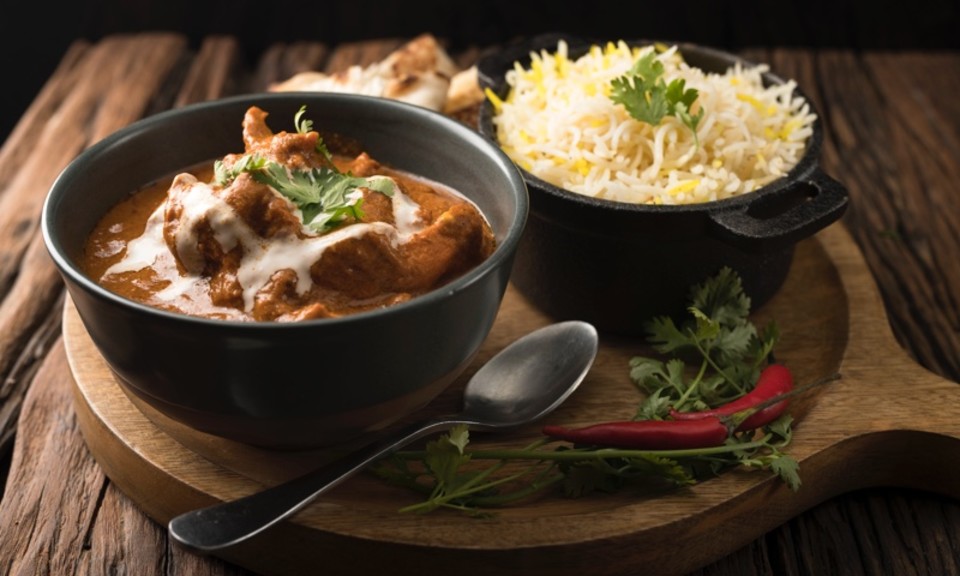 Morgan
LOVE THIS PLACE!! It's a little pricey, but well worth it. Everything I try there is absolutely delicious. I recently got delivery and it was all in order and on time. If you're unfamiliar with Indian cuisine, this is a great place to discover it! I also highly recommend their lunch buffet. Weekdays it's like $10 or $12, and slightly more on weekends or at dinner--buffet always has a great selection of various Indian dishes. 10/10 would recommend.
Katherine
I've ordered from Khyber Pass once a month for the last 4 years. The food, obviously, is always stellar. Tonight was the 1st time that it was late. I called and somehow the order was misplaced. They clarified my items and 22 minutes later, my doorbell rang. I was enormously impressed with how efficiently and without sacrificing quality they were able to remedy the rare mixup (only once in over 40 orders).
Mercedes
I have been going here for over a year now and it never disappoints! There was ONE time in the year that my order was wrong but I really didn't care because (despite not know what it was) it tasted AMAZING! I'm very upset I no longer live nearby and have moved an hour away but I still order and pick up from here if I am ever in the neighborhood.
Jennifer
Khyber Pass is one of the best Indian food restaurants around. The food is always incredible. Every one of my ordered meals has been cooked to perfection. And every one of my ordered meals has been delivered piping hot! The man who delivers for this restaurant is really a wonderful man. He'll ALWAYS greet you with a smile!
Betty
Absolutely outstanding food and brilliant service. We love the samosas, Chicken Tikka Masala (very rich), their Dals, and the salad. Every naan is cooked perfectly, and their sampler is great too. Plus, beer on delivery. Yum!
natasia
I ordered the Chicken Tikki Masala and Samosa with Garlic Naan on a friend's suggestion. It was so good! The flavors like an explosion of taste. I'm so full. I don't usually make reviews but I felt this was worth it. The delivery was earlier than expected too.
About us
Alcohol, Coffee and Tea, Dinner, Indian, Lunch Specials
Today

Delivery: 11:30 AM - 9:45 PM

Takeout: 11:30 AM - 9:45 PM

Delivery

Monday:

11:30 AM - 9:45 PM

Tuesday:

11:30 AM - 9:45 PM

Wednesday:

11:30 AM - 9:45 PM

Thursday:

11:30 AM - 9:45 PM

Friday:

11:30 AM - 9:45 PM

Saturday:

11:30 AM - 9:45 PM

Sunday:

11:30 AM - 9:45 PM

Takeout

Monday:

11:30 AM - 9:45 PM

Tuesday:

11:30 AM - 9:45 PM

Wednesday:

11:30 AM - 9:45 PM

Thursday:

11:30 AM - 9:45 PM

Friday:

11:30 AM - 9:45 PM

Saturday:

11:30 AM - 9:45 PM

Sunday:

11:30 AM - 9:45 PM
The Khyber Pass is an ancient passage into the Indian subcontinent. It is the most important pass from Pakistan to Afghanistan. No other pass in the world has had such strategic importance or so many historic associations; Aryan, Persian and Greek, Tartar, Moghul and Afghani invaders have come through the Khyber pass, leaving their imprint on the land and the people. The first British entry into the Khyber region came in 1839. After that the Khyber Pass became the key point for controlling the Afghan border. The Khyber Pass is a mountainous region peopled by hardy nomadic Pathans. In keeping with their nomadic lifestyle, simplicity is the essence of their cuisine. The secret of Pathan cooking lies in the excellent quality of the meat and the chicken, and just a light touch of spices. The food is cooked in a "tandoor, " a hollow, barrel-shaped clay oven which is indispensable, and perfectly suited to nomadic needs. The kabob is the epitome of the Pathan cuisine. To convey an impression of the distinctive flavor by mere words alone is difficult as it is to describe the spirit of the East. We invite you to taste the meal with a range of Tandoori breads. Pathan food also contains a variety of vegetarian cuisine. We specialize in Dumbuc Khana (cooking in pot with steam) and Tandoori Khana (roasting over charcoal in a clay oven). Our Tandoori selections are very heart-healthy and meet the guidelines of the American Heart Association. We use 1% vegetable oil in our cooking. No artificial preservatives, no MSG.